Glazing in Oils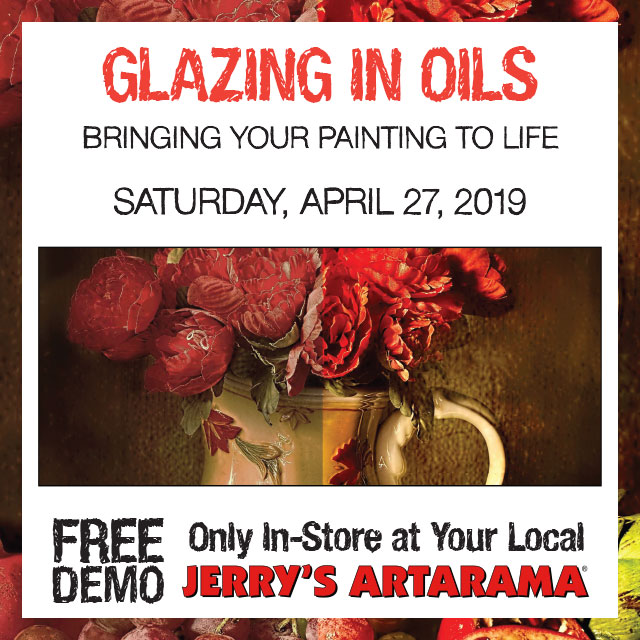 FREE In-Store Demo
Saturday, April 27 from 11:00 AM – 3:00 PM
These are short demos and discussions which will be repeated multiple times starting and 11 AM and ending at 3 PM.
Come in and enjoy a FREE demo on creating glazes in oils.  See how to work from light to dark to create true-to-life color, confidently layer without cracking or muddying color, and gain hands on experience with the best mediums available.
It's totally FREE! No sign up required…bring a friend!
Coupons for products being demonstrated will be handed out!
---