Free Demo of Jerry's Acrylic Mediums with Kelcie McQuaid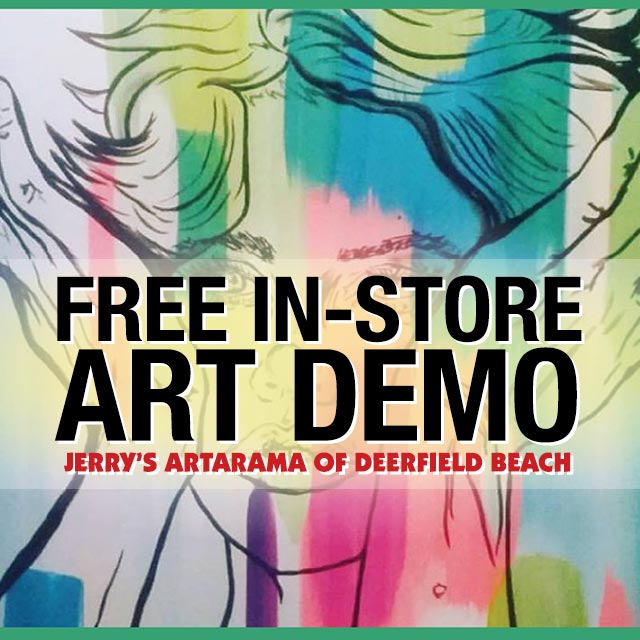 Join our Outreach Coordinator and Local Artist Kelcie McQuaid as she leads 2 Free Demos of Jerry's Acrylic Mediums on October 28th at 10:30am & 1:00pm! Learn how to embellish, add texture, and varnish using Jerry's Acryilc Mediums like Modeling Paste, Heavy Gel, Matte Medium and Satin Varnish.
Jerry's Studio Acrylic Mediums are Professional Quality Mediums Created By Artists For Artists!
Our Jerry's Acrylic Mediums are made to the highest quality standards, and manufactured in the USA. They provide professional quality at an everyday savings over other high-end acrylic medium brands. As with all our products, your complete satisfaction is guaranteed.
Key Features:
Five mediums available
Infinite control
More fluid than heavy body
Minimizes brush strokes
Perfect For:
Adding texture and effects
Glazing techniques
Final varnish
Collage adhesive
Image Transfers
For more information, come by and ask our artists on staff or message our Facebook page!
Deerfield Beach, FL
---