Double Demo Day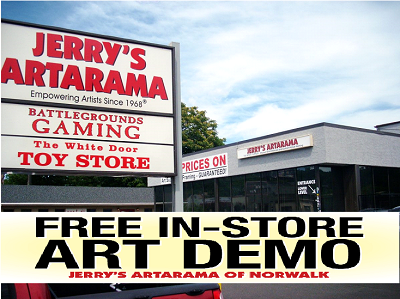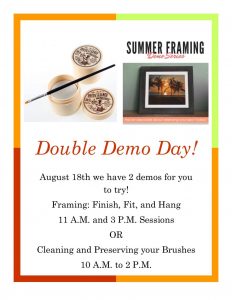 Want to learn about finishing your framing project? Have questions about cleaning and restoring your brushes? This is the weekend to ask!
August 18th we have two demos for you to enjoy and learn all the things you need to finish your framing or keeping your brushes in tip-top shape!
Framing has two sessions. One at 11 A.M. and 3 P.M., each session is 45 minutes and requires a sign up.
Brushing Cleaning and Preserving is from 10 A.M. until 2 P.M. and is free to come and go as you please!
We hope to see you there!
---