Keep Austin Weird & Shop Local at Jerry's Artarama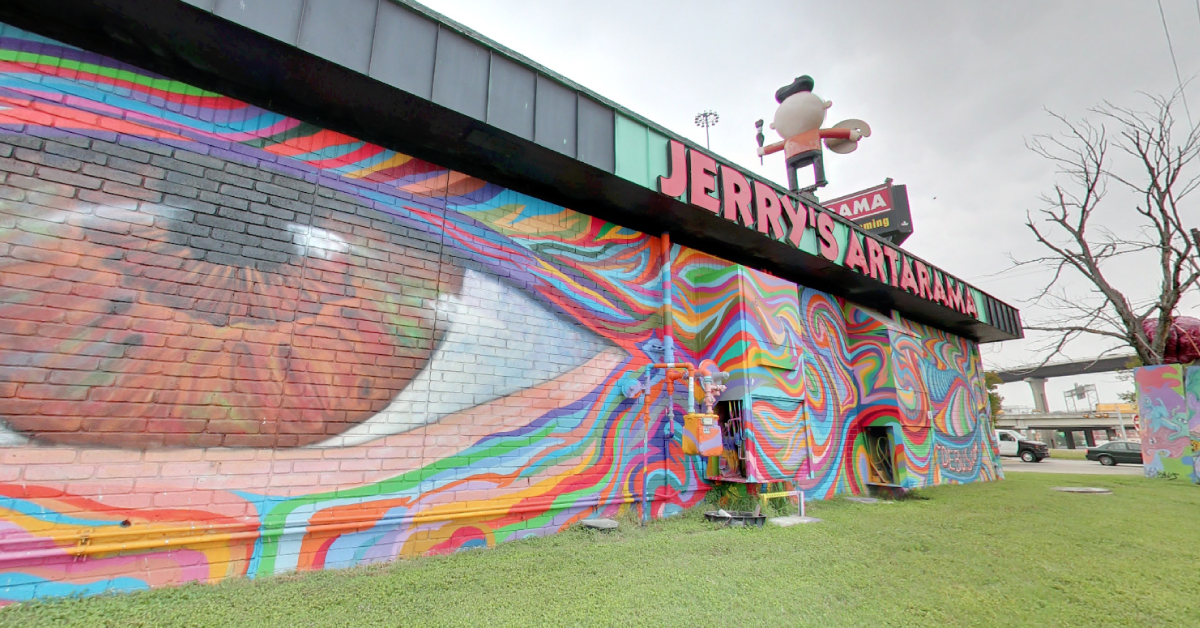 Art supply stores are vital to creatives of all types. An artist will often realize in the middle of a project that they are running dangerously low on paint or another essential supply they need for their project. Naturally, many people in this situation will turn to the internet to order, but who wants to wait around two days before getting back to work? Jerry's Artarama is here to help you get supplies immediately when you need them, and to make sure artists and creatives have a local, one-stop shop that meets all of their crafting needs. Jerry's Artarama is here to supply the artists of the city with everything they need to keep Austin weird!
Shop Local
There's nothing new about the fact that shopping local is a great way to build up your community. Artists should be highly aware of the positive impact that buying local can have for other entrepreneurs and business owners in their area. When you shop local, you do more than get your product faster. You'll also get the opportunity to meet other creatives and speak face to face with experts in the field.
Go on a Virtual Tour of our Austin Store location!

Expert Staff
You might know a lot about your craft, but sometimes it helps to get outside of the box and ask others about specific products or applications. The staff at Jerry's Artarama is extremely knowledgeable and notoriously friendly. This makes it a great place to stop by and stock up on regular supplies while also catching up on latest industry news and socializing with other like-minded individuals. You'd be surprised by the type of experts you'll find working at your local Austin art store. With everyone from woodworkers to art education teachers, there's a whole wealth of artistic info waiting for you right around the corner.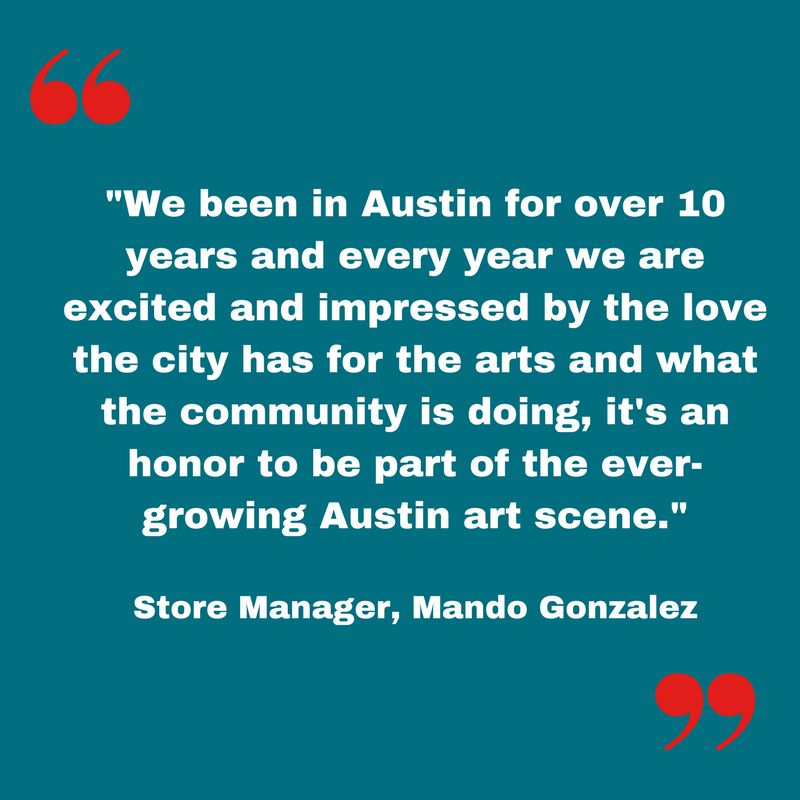 Friendly Customer Service
If there's one thing that can kill a local business, it would be terrible customer service. Nothing goes quite as far as friendly, reliable customer service and Jerry's Artarama offers just that. Our staff is known for going out of their way to work with customers when issues arise. We know that keeping the customer happy is the best way to earn the respect of the community and create clients who return again and again.
Creative Custom Options
Jerry's Artarama is more than just an art supply store. It also offers a wide range of custom services like framing, canvases, demos, and more. Along with custom services, Jerry's Artarama also boasts fun offers for customers interested in trying new supplies. We sell samples of products at reduced costs so creatives can dip their toes in without having to take the plunge. What's more, Jerry's Artarama offers events, classes, and DVDs for new or aspiring artists of all stripes.
Did I mention that this business is local? That means all of these services and supplies are right around the corner at your local Austin art supply store, Jerry's Artarama. What are you waiting for? Don't order online, stop by today for your art supplies and never look back.
Austin, TX
---