In The News: Jerry's Mural Is Making Its Mark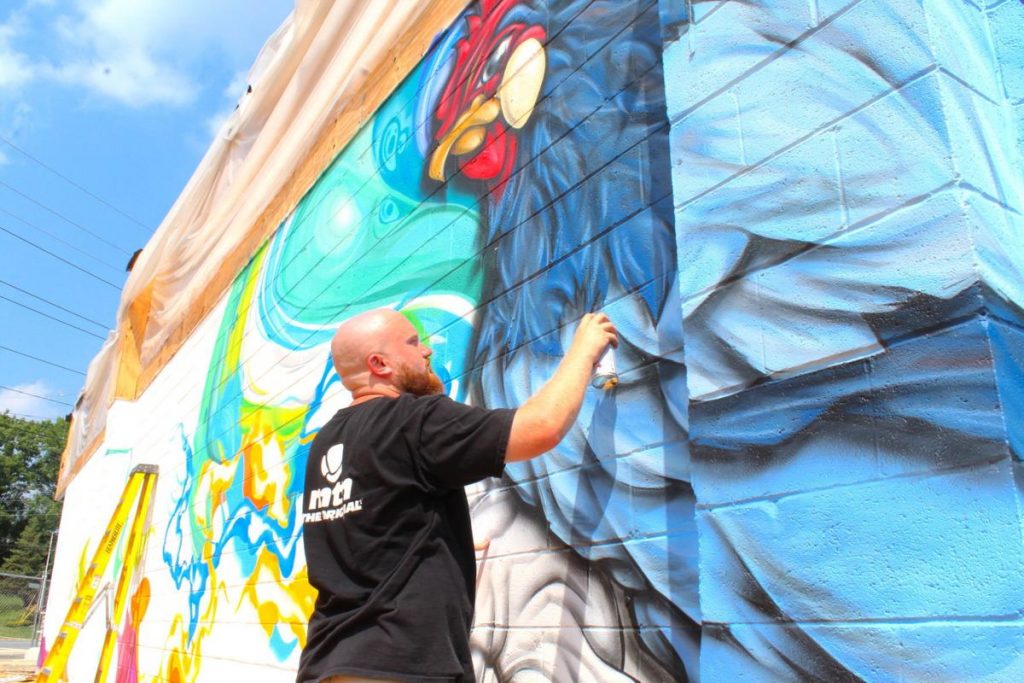 Jerry's has been working tirelessly to open our new art supply store at 269 S. Main Street. We're dedicated to offering the residents of Newark, Delaware a huge selection of art supplies and framing options, as well as free local art demonstrations and other community art events. Jerry's Artarama of Delaware aims to prove that regardless of creative skill level, there's something in store for anyone to enjoy and learn.
As Jerry's prepares to open, the city has been watching the unfolding of the store's colorful mural on its outer wall, by artist Derrick Noel. The large-scale artwork has caught the eye of passersby and The Newark Post with anticipation and appreciation. It includes references to local establishments in Newark and in Delaware.
An article published on August 30, describes the mural as "vibrantly coming to life."
"It's a conversation starter. When he puts up walls, wherever they are, it starts conversations; it breaks down barriers."
– Dave Bart, Store Manager of Jerry's Artarama of Delaware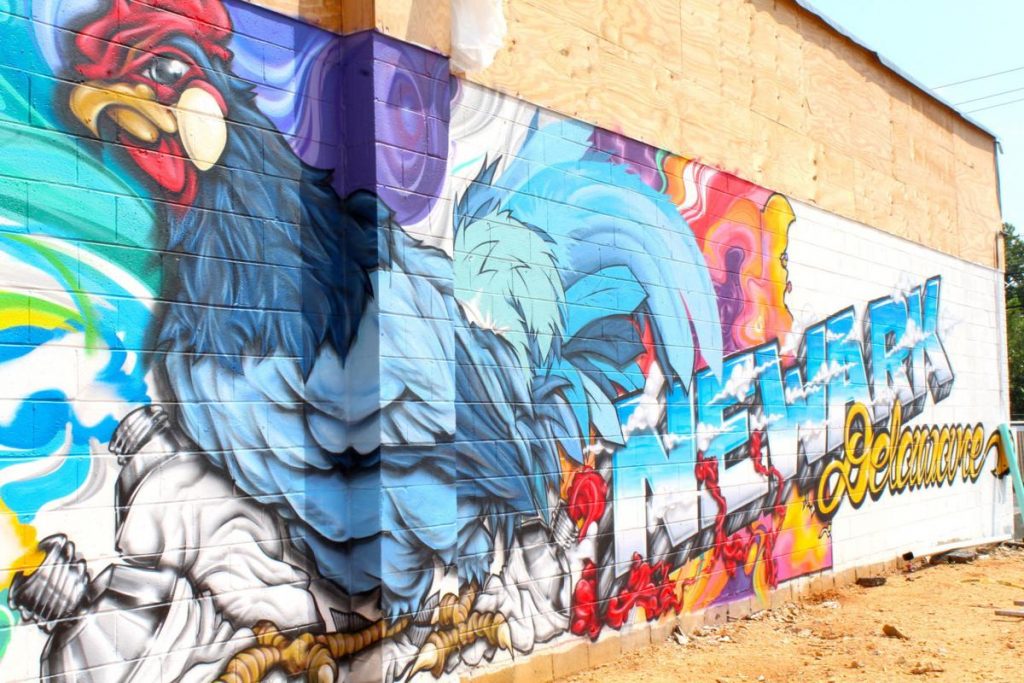 Wherever Jerry's Retail Stores go, we aim to be as much a part of the art community as our creative customers. As artists ourselves, we want customers to be able to trust our expertise and allow us to help them with any artistic endeavors.
The mural is expected to be complete by the time the art supply store opens.
Stay tuned for more information!
Read the full article at NewarkPostOnline.com
Delaware
---